By Power Retail
| 27 Oct 2020
Australians love a glass or two of their favorite beverage after a protracted day. Dan Murphy's is among the main liquor shops in Australia, however how has the retailer's on-line platform reworked through the years? Has it aged like a effective wine? Discover out once you make a journey within the e-commerce time machine.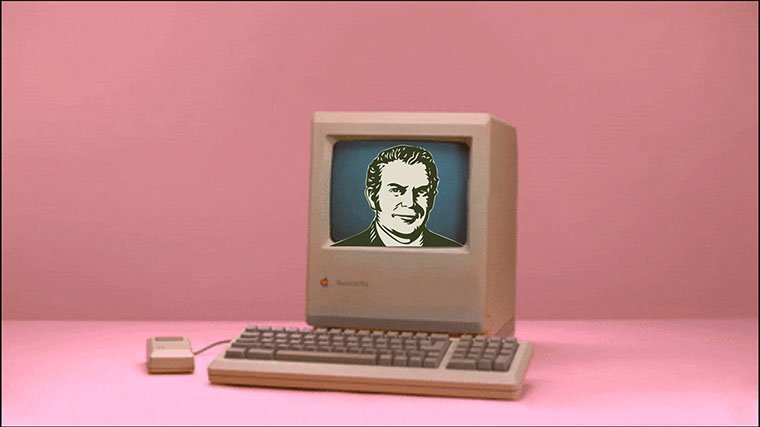 Australians like to sink just a few again with family and friends after a protracted day. In celebration of the return of Melbourne's brick-and-mortar retail after lockdown, we determined to make a journey down reminiscence lane with considered one of Australia's main liquor retailers, Dan Murphy's. Based by winemaker and journalist, Daniel Murphy, in 1952, the retailer has turn into some of the well-known faces within the nation.
Dan Murphy's | 2002
Dan Murphy's | 2004
Dan Murphy's | 2007
Dan Murphy's | 2010
Dan Murphy's | 2013
Dan Murphy's | 2014
Dan Murphy's | 2018
Dan Murphy's | Right now
Like this story? Click on here to search out out extra about Energy Retail E-Commerce Intelligence or here to sign-up for the free weekly Pulse Newsletter for extra important on-line retail content material.
We'll be in contact when this report is obtainable.
Your question has been despatched to the staff at Energy Retail who will get again to you as quickly as attainable.
Worth:
Free
Our Fundamental listings seem beneath Premium listings and embody:
Firm title
Firm URL
Contact phone quantity / electronic mail
One class choice solely
Self service for itemizing updates
Worth:
$599/yr
Our Premium listings dominate the Listing, and are simply discoverable by retailers looking for key answer suppliers.
Premium listings embody:
Firm emblem
Detailed firm description
Contact particulars
As much as extra class alternatives
Self service for itemizing updates
Extra
[gravityform id="11″ title="false" description="false" ajax="true"]
<div class="gf_browser_chrome gform_wrapper fix-om-styling_wrapper" id='gform_wrapper_11′ ><div id='gf_11′ class="gform_anchor" tabindex='-1′></div><type technique='submit' enctype="multipart/form-data" goal="gform_ajax_frame_11″ id='gform_11′ class="fix-om-styling" motion='/multichannel/e-commerce-time-machine-dan-murphys/#gf_11′>
<div class="gform_body"><ul id='gform_fields_11′ class="gform_fields top_label form_sublabel_below description_below"><li id='field_11_2′ class="gfield gfield_contains_required field_sublabel_below field_description_below hidden_label gfield_visibility_visible" ><label class="gfield_label" for="input_11_2″ >E mail Deal with<span class="gfield_required">*</span></label><div class="ginput_container ginput_container_email">
<enter title="input_2″ id='input_11_2′ kind="textual content" worth="" class="giant" placeholder="E mail" aria-required="true" aria-invalid="false" />
</div></li><li id='field_11_3′ class="gfield gfield_contains_required field_sublabel_hidden_label field_description_below hidden_label gfield_visibility_visible" ><label class="gfield_label gfield_label_before_complex" >Title<span class="gfield_required">*</span></label><div class="ginput_complex ginput_container no_prefix has_first_name no_middle_name has_last_name no_suffix gf_name_has_2 ginput_container_name" id='input_11_3′>
<span id='input_11_3_3_container' class="name_first" >
<enter kind="textual content" title="input_3.3″ id='input_11_3_3′ worth="" aria-label="First title" aria-required="true" aria-invalid="false" placeholder="First Title"/>
<label for="input_11_3_3″ class="hidden_sub_label screen-reader-text">First</label>
</span>
<span id='input_11_3_6_container' class="name_last" >
<enter kind="textual content" title="input_3.6″ id='input_11_3_6′ worth="" aria-label="Final title" aria-required="true" aria-invalid="false" placeholder="Final Title"/>
<label for="input_11_3_6″ class="hidden_sub_label screen-reader-text">Final</label>
</span>
</div></li><li id='field_11_5′ class="gfield gfield_contains_required field_sublabel_below field_description_below hidden_label gfield_visibility_visible" ><label class="gfield_label" for="input_11_5″ >Firm / Organisation<span class="gfield_required">*</span></label><div class="ginput_container ginput_container_text"><enter title="input_5″ id='input_11_5′ kind="textual content" worth="" class="giant" placeholder="Firm" aria-required="true" aria-invalid="false" /></div></li><li id='field_11_6′ class="gfield gform_hidden field_sublabel_below field_description_below gfield_visibility_visible" ><enter title="input_6″ id='input_11_6′ kind="hidden" class="gform_hidden" aria-invalid="false" worth="NOT PROVIDED" /></li><li id='field_11_7′ class="gfield gform_hidden field_sublabel_below field_description_below gfield_visibility_visible" ><enter title="input_7″ id='input_11_7′ kind="hidden" class="gform_hidden" aria-invalid="false" worth="NOT PROVIDED" /></li><li id='field_11_8′ class="gfield gform_hidden field_sublabel_below field_description_below gfield_visibility_visible" ><enter title="input_8″ id='input_11_8′ kind="hidden" class="gform_hidden" aria-invalid="false" worth="NOT PROVIDED" /></li><li id='field_11_9′ class="gfield gform_validation_container field_sublabel_below field_description_below gfield_visibility_visible" ><label class="gfield_label" for="input_11_9″ >Title</label><div class="ginput_container"><enter title="input_9″ id='input_11_9′ kind="textual content" worth="" /></div><div class="gfield_description" id='gfield_description_11_9′>This area is for validation functions and ought to be left unchanged.</div></li>
</ul></div>
<div class="gform_footer top_label"> <button kind="submit" class="button-3″ id="gform_submit_button_11″>SUBSCRIBE</button> <enter kind="hidden" title="gform_ajax" worth="form_id=11&amp;title=&amp;description=&amp;tabindex=0″ />
<enter kind="hidden" class="gform_hidden" title="is_submit_11″ worth="1″ />
<enter kind="hidden" class="gform_hidden" title="gform_submit" worth="11″ />
<enter kind="hidden" class="gform_hidden" title="gform_unique_id" worth="" />
<enter kind="hidden" class="gform_hidden" title="state_11″ worth="WyJbXSIsIjRjNDYzMzMwNzM3OTFjM2ZlOGZhNjY2ZDA4ZDVlMDcyIl0=" />
<enter kind="hidden" class="gform_hidden" title="gform_target_page_number_11″ id='gform_target_page_number_11′ worth="0″ />
<enter kind="hidden" class="gform_hidden" title="gform_source_page_number_11″ id='gform_source_page_number_11′ worth="1″ />
<enter kind="hidden" title="gform_field_values" worth="" />
</div>
</type>
</div>
<iframe model="show:none;width:0px;peak:0px;" src="https://powerretail.com.au/multichannel/e-commerce-time-machine-dan-murphys/about:clean" title="gform_ajax_frame_11″ id='gform_ajax_frame_11′ title="This iframe comprises the logic required to deal with Ajax powered Gravity Types."></iframe>
<script kind="textual content/javascript">jQuery(doc).prepared(operate($){gformInitSpinner( 11, 'https://powerretail.com.au/wp-content/plugins/gravityforms/photos/spinner.gif' );jQuery('#gform_ajax_frame_11').on('load',operate(){var contents = jQuery(this).contents().discover('*').html();var is_postback = contents.indexOf('GF_AJAX_POSTBACK') >= 0;if(!is_postback){return;}var form_content = jQuery(this).contents().discover('#gform_wrapper_11');var is_confirmation = jQuery(this).contents().discover('#gform_confirmation_wrapper_11').size > 0;var is_redirect = contents.indexOf('gformRedirect(){') >= 0;var is_form = form_content.size > 0 && ! is_redirect && ! is_confirmation;var mt = parseInt(jQuery('html').css('margin-top'), 10) + parseInt(jQuery('physique').css('margin-top'), 10) + 100;if(is_form){jQuery('#gform_wrapper_11').html(form_content.html());if(form_content.hasClass('gform_validation_error')){jQuery('#gform_wrapper_11').addClass('gform_validation_error');} else {jQuery('#gform_wrapper_11').removeClass('gform_validation_error');}setTimeout( operate() { /* delay the scroll by 50 milliseconds to repair a bug in chrome */ jQuery(doc).scrollTop(jQuery('#gform_wrapper_11').offset().high – mt); }, 50 );if(window['gformInitDatepicker']) {gformInitDatepicker();}if(window['gformInitPriceFields']) {gformInitPriceFields();}var current_page = jQuery('#gform_source_page_number_11').val();gformInitSpinner( 11, 'https://powerretail.com.au/wp-content/plugins/gravityforms/photos/spinner.gif' );jQuery(doc).set off('gform_page_loaded', [11, current_page]);window['gf_submitting_11'] = false;}else if(!is_redirect){var confirmation_content = jQuery(this).contents().discover('.GF_AJAX_POSTBACK').html();if(!confirmation_content){confirmation_content = contents;}setTimeout(operate(){jQuery('#gform_wrapper_11').replaceWith(confirmation_content);jQuery(doc).scrollTop(jQuery('#gf_11').offset().high – mt);jQuery(doc).set off('gform_confirmation_loaded', [11]);window['gf_submitting_11'] = false;}, 50);}else{jQuery('#gform_11').append(contents);if(window['gformRedirect']) {gformRedirect();}}jQuery(doc).set off('gform_post_render', [11, current_page]);} );} );</script><script kind="textual content/javascript"> jQuery(doc).bind('gform_post_render', operate(occasion, formId, currentPage){if(formId == 11) {if(typeof Placeholders != 'undefined'){
Placeholders.allow();
}} } );jQuery(doc).bind('gform_post_conditional_logic', operate(occasion, formId, fields, isInit){} );</script><script kind="textual content/javascript"> jQuery(doc).prepared(operate(){jQuery(doc).set off('gform_post_render', [11, 1]) } ); </script>